...
Once all the estimates are submitted or the moderator clicks on the 'Show estimates' button, chosen values are shown next to the team members' avatars and the discussion phase starts:
Image Removed
Image Added
Participants can update their personal estimates before the final estimate is submitted. In order to update the personal estimate, click on the pencil icon next to your estimate: 

Image Added
The update process looks like this: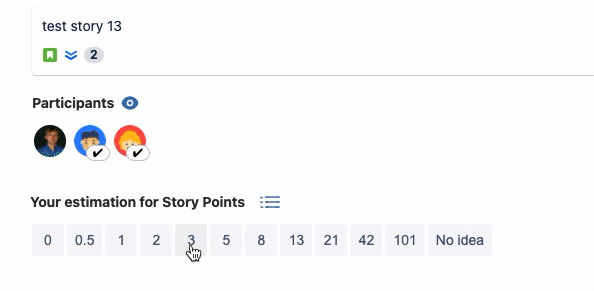 Image Added
"Your estimation for Story Points" part stands for displaying estimation values set for this session. You can easily switch between dropdown and card view by clicking on the view button:
...